Denmark
Wexchange's Guide on Travel Destinations and Currencies
Destination:
DENMARK
Currency:
DANSH KRONE / DKK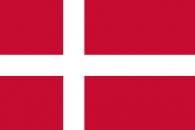 Destination:
DENMARK
Currency:
DANSH KRONE / DKK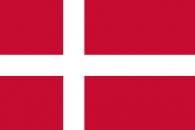 About Danish Krone / DKK
Whole units of Danish currency are called kroner (plural, meaning crowns) otherwise displayed as 'kr' or DKK. Danish kroner is also the currency of the Faroe Islands and Greenland. Notes are printed in 50, 100, 200, 500 and 1,000 denominations. Coins come in 1, 2, 5, 10 and 20 kroner values as well as a smaller 50-øre coin being half of 1 krone. Most notes are widely accepted though small and mid-sized notes will be better for smaller stores, food stands, etc.
Denmark is one of the 4 traditional Scandinavian countries and is famous for being the world's happiest country! Our Operations Manager, Scott, lived there for 7 years.
Despite Denmark being quite compact, there are so many points of interest it's hard to cover them all! Here are just a few worth considering:
In Copenhagen, walk and take in a beautiful, relaxed and compact city by a harbour. Take a cruise to see the sights from a different perspective, check out colourful and historic Nyhavn (New Harbour), stroll to the Royal Palace where you can even walk into its grand courtyard. Walk Stroget, a long pedestrian mall lined with shops, food and entertainers and, while there, visit the Round Tower for a beautiful view across the city's spires and skyline. Visit Tivoli, known as one of the oldest amusement parks in the world or head just outside of Copenhagen to Bakken which is formally recognised as actually being the oldest amusement park in the world, having opened in 1583. I told you the Danes were a happy bunch!
Heading west, on the island of Fyn you'll find Hans Christian Andersen's childhood home and museum.
If you find yourself in Jutland ('Jylland' to the locals) head to the original Legoland located in Billund to re-live your childhood – that's right, Lego is Danish and the name is derived from the Danish phrase leg godt meaning play well. Close by is Jelling, a small village surrounded by farmland but containing the Unesco-listed Jelling Church and Jelling Stones, linked to the earliest monarchs or Denmark. There's also a very interesting museum and the town's famous burial mounds you can climb.
From Billund you're not too far from the wild and windy yet beautiful West Coast. Ribe is Denmark's oldest existing township, established some 1,300 years ago and definitely worth a few hours. Further south you're only an hour from the German border which lends itself to a whole other series of adventures.
Travel Tip

On the food front Denmark is home to some amazing and world-renowned modern restaurants but for something more traditional try Danish Smørrebrød, an open-faced sandwich one usually finds in a café or restaurant. They're served on different breads including the staple Rye bread and are topped with fresh meats, prawns, salmon and salads. Yum! However, no matter where you are in Denmark you're sure to find a 'Pølsevogn' or hotdog stand offering numerous types of sausages, toppings and sauces. These are both a crowd-pleaser as well as easy on the wallet. Velbekomme!