FINLAND
Wexchange's Guide on Travel Destinations and Currencies
Destination:
FINLAND
Currency:
FINLAND / EUR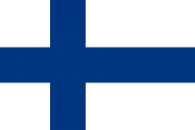 Destination:
FINLAND
Currency:
FINLAND / EUR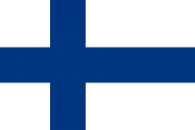 About Euro's / EUR
The Euro is the official currency of Finland. The Euro is represented by the Euro symbol €,  and one Euro is divided into a hundred Euro cents. Euro notes come in €5, €10, €20, €50, €100, €200 and €500 (rare) denominations. Coins come in 1c, 2c, 5c, 10c, 20c, 50c, €1, and €2 denominations. Currently, the Euro is used in the following 23 countries: Austria, Belgium, Cyprus, Netherlands, Estonia, Finland, France, Germany, Greece, Ireland, Italy, Latvia, Lithuania, Luxembourg, Malta, Monaco, Portugal, San Marino, Slovakia, Slovenia, Spain and Vatican City. Euros are also widely accepted for exchange all over the world, and are a popular choice to take to change into the local currency when it is unavailable before you arrive.
Finland, the happiest country in the world, lies between Sweden and Russia in the far North of Europe. It is definitely a place to visit if you are in a search of something different than just warm weather and beaches (although with a bit of luck you might even find that). Visit Finland for its amazing nature, thousands of lakes (187,888 to be exact), midnight sun, Father Christmas, Helsinki  and the oh-so-magnificent Northern Lights.
When to travel really depends on what you are after.  Summer time in Europe is amazing wherever you go but it's particularly great in Lapland (northern Finland). Even though temperatures might not rise high, the mid night sun is an experience on its own. This means the sun never sets so you might want to bring your eye mask just in case your body has difficulties with adjusting to the 24h sunlight. It's the total opposite in winter when for several weeks the sun won't rise at all. Spend your days skiing, explore the culture of the indigenous Sami people and stay at the glass roof igloos for you chance to catch a glimpse of the Northern Lights. Just remember to pack warm and go as north as you can.
Your first point of entry to Finland, however, will most likely be Helsinki. It is the capital and the biggest city in Finland with a population of less than 650,000 people. The city centre has plenty of trendy cafes, good food (make sure to try reindeer meat with lingonberry sauce and mashed potatoes) and amazing architecture from old Russian influenced buildings to the modern Scandinavian look. Visit the Market Square, Helsinki Cathedral, Allas Sea Pool and Oodi (probably the coolest library in the world) all within walking distance from each other or catch a ferry to Suomenlinna, an 18th century sea fortress.
This is a country where air is clean, healthy environment matters and education is free for everyone (including universities). It was the first country in Europe to give women the right to vote and it is one of the safest countries in the world. No wonder they are a happy bunch. The Finns are friendly and speak English well, so you won't have any problems getting around. They love salmiakki (salty liquorice), rye bread and saunas. They are also the biggest coffee consumers in the world, which makes sense, with the cold temperatures and the darkness that lasts half a year.
Finland has used Euros since 2002 which is great news for anyone visiting the more popular European destinations during the same trip. Helsinki is only 3-hour flight away from Paris, 3 and half from Rome. It is the only Nordic country to use Euro. It may not be the most affordable destination, but which Nordic country is?! Even the large notes are widely accepted. Money exchange is mostly done at airports and banks, so we do recommend bringing some Euros with you. Even if you run out of cash you won't be in trouble since cards are accepted almost everywhere (just remember to carry your ID with you and be mindful of the fees of your service provider). Most ATMs are marked with yellow signs that say 'OTTO' and are easily found in cities and town centres.
If you do plan on visiting this country that gave the world Nokia and Angry Birds, come and visit us before you go! At WeXchange we have Euros in multiple denominations and always with great rates and zero fees!
Did you know?

The Finns love saunas.  There are 5.5 million people in Finland and more than 3 million saunas. It's not unusual to find  small apartments with own built-in saunas, and there's one even in a Burger King! Visit one of the public saunas like Loyly  in Helsinki to get a taste of this integral part of Finnish culture.  If you manage to find a Finn  to take you to their lakeside cottage for the real sauna experience, you've hit the jackpot.
Heading outside the Euro-Zone?
Many destinations in Europe use currencies other than the Euro too! WeXchange has got you covered for all the major ones, including Czech Republic, Denmark, Hungary, Iceland, Norway, Poland, Russia, Sweden, Switzerland, Turkey and the United Kingdom (England, Northern Ireland, Scotland and Wales). Click on the destinations to find out more!