GERMANY
Wexchange's Guide on Travel Destinations and Currencies
Destination:
GERMANY
Currency:
EUROs / EUR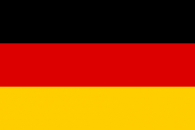 Destination:
GERMANY
Currency:
EUROs / EUR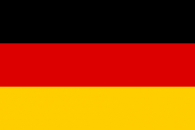 About EURO's / EUR
The Euro is the official currency of Germany. The Euro is represented by the Euro symbol €,  and one Euro is divided into a hundred Euro cents. Euro notes come in €5, €10, €20, €50, €100, €200 and €500 (rare) denominations. Coins come in 1c, 2c, 5c, 10c, 20c, 50c, €1, and €2 denominations. Currently, the Euro is used in the following 23 countries: Austria, Belgium, Cyprus, Netherlands, Estonia, Finland, France, Germany, Greece, Ireland, Italy, Latvia, Lithuania, Luxembourg, Malta, Monaco, Portugal, San Marino, Slovakia, Slovenia, Spain and Vatican City. Euros are also widely accepted for exchange all over the world, and are a popular choice to take to change into the local currency when it is unavailable before you arrive.
Germany is the largest economy in Europe as well as being a large country with a lot beautiful and interesting places to see.
As you can imagine Berlin is a haven of history. This is a city that was ravaged by the Second World War and then was literally torn in half in the Cold War. Rather than hiding away from its turbulent past the German government decided to keep many of the historical elements to remind people of the horrors of the past in the hope that they will never be repeated. Checkpoint Charlie, The Palace of the Tears, Topography of Terror and large parts of the Berlin Wall are just a few of the sites to see. Be sure to go to the East side gallery where a large part of the original Berlin wall has turned in to an gallery area for all types of Grafitti.
Munich is the largest city in the state of Bavaria and is of course most famous for its beer and of course the event to go alongside that, Oktoberfest. This is an annual festival that takes place to celebrate one of the things that Germany is most famous for: beer. If you are heading to Munich you must make sure that you also go to the breathtaking castle of Neuschwanstein located about an hour away from Germany. It is a huge castle set in to the mountains and is what inspired the Disney princess castle.
Interesting Fact
Did you know that contrary to popular belief Europe's biggest Red light district is in fact the Reeperbahn in Hamburg, Germany and not Amsterdam.
Heading outside the Euro-Zone?
Many destinations in Europe use currencies other than the Euro too! WeXchange has got you covered for all the major ones, including Czech Republic, Denmark, Hungary, Iceland, Norway, Poland, Russia, Sweden, Switzerland, Turkey and the United Kingdom (England, Northern Ireland, Scotland and Wales). Click on the destinations to find out more!