INDONESIA
Wexchange's Guide on Travel Destinations and Currencies
Destination:
INDONESIA
Currency:
INDONESIAN RUPIAH / IDR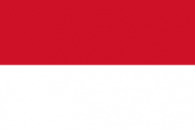 Destination:
INDONESIA
Currency:
INDONESIAN RUPIAH / IDR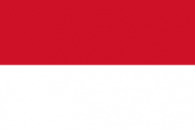 Indonesia is known of its many islands and it is located between Asia and Australia. It has many ethnic groups across the country speaking different dialects. Bali is the most visited island of the country, and some tourists are getting more off the beaten track, visiting Lombok island, Java, Sumatra, Flores, Sulawesi, and Raja Ampat islands. The country is also world known for great beaches, active volcanoes, amazing food, tropical forests and Komodo dragons.
Bali
As soon as you arrive in Bali you will notice its Hindu culture. People do make offerings placed on streets or temples every day. Go to Uluwatu for the nice waves and beaches, Canggu has the best coffee stores, and if you want to visit forests, museums, and do yoga, Ubud is the place to be.
If you want to explore more, go to Nusa Penida island which is next to Bali. Most people go to Gili Trawangan to visit the white sand beaches.
Java
Located between Sumatra and Bali, Java is the most populated island of the country.
Go to Bromo volcano for the scenic view. The most famous attraction is to hike to the view point on Mount Penanjaka.
Yogyakarta is famous for its traditional heritage and is seen as an artistic city. If you are into culture, architecture, and art Yogyakarta is definitely a must visit. Here are some tips where to go when you are Yogyakarta:
Go to Wonosari area for GREAT beaches and caves, such as Indrayanti beach, Baron beach.
Prambanan and Borobudur
Flores
Most people go to Flores to visit the Komodo islands, and their Komodo Dragon National Park. It is very easy to get there nowadays as there are many flights from Bali that take one hour to Labuan Bajo. There are many boat tours that let you explore the Komodo islands from Labuan Bajo. Most boat trips take 4 days and during the trip you will be able to explore the national park, visit unknows places such as Rangko cave, which is a very nice cave to visit. Also during this trip you will have a magnificent sunrise and sunset on the boat!
Sumatra
Mentawai islands
Mentawai islands are getting popular among international surfers. The feeling of being remote in tropical islands with warm clear water and the beautiful waves make it a dream place for both surfers and tropical lovers.
Toba lake
Swimming in Toba Lake is a magical experience as the lake is the result of a volcanic explosion 70.000 years ago. The island Samosir in the middle of the lake is a nice place to visit as well.