Japan
Wexchange's Guide on Travel Destinations and Currencies
Destination:
JAPAN
Currency:
JAPANESE YEN / JPY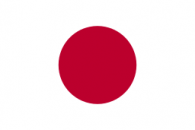 Destination:
JAPAN
Currency:
JAPANESE YEN / JPY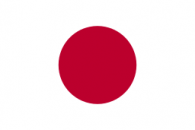 About Japanese Yen / JPY
In Japan the local currency is Japanese Yen (JPY). Japanese Yen is shown using the Yen Symbol (¥), or the En Symbol (円). Japanese Yen notes come in ¥1000, ¥2000 (rare), ¥5000 and ¥10,000 denominations. Coins come in ¥1, ¥5, ¥10, ¥50, ¥100 and ¥500 denominations. Japan is known for being a cash-based society, where cash is often the only payment method available at many small shops, restaurants and sightseeing locations. Contrary to expectations, high-value notes are widely accepted (including the ¥10,000 note), even for small purchases! To get the most out of your trip to Japan and avoid unnecessary cash withdrawal fees, WeXchange recommends organising your Japanese Yen before you arrive.
Japan is famous for many things, including its fascinating culture, world-famous cuisine, and unique anime. In recent years, Japan has become one of the most popular travel destinations for Aussies heading abroad. If you're lucky enough to be heading off to the 'land of the rising sun', WeXchange has some travel and currency tips to help you get the most out of your journey!
Tokyo is the Capital of Japan, which is a most-see place for anybody visiting Japan! The most popular activities include seeing the skyline from the Tokyo Skytree, dining at a Robot Restaurant in Shinjuku's Red-Light District (Kabukichō), experiencing the world-famous Tuna auctions at Tsukiji Market, and seeing the latest fashion trends in Harajuku's Takeshita St.
If you're looking to escape the bright lights and head back in time, Asakusa is the perfect place to experience the atmosphere of old Tokyo. Asakusa is famous for the Sensōji Buddhist Temple and the shopping street filled with traditional food and souvenirs. Many of these spots are filled will small shops and restaurants that only accept cash, so whether you're getting souvenirs at Asakusa, sushi at Tsukiji Market, or Crepes in Harajuku, make sure you've got your Japanese Yen cash ready!
There are many other popular destinations in Japan, such as Mt Fuji, Osaka, Kyoto and Hiroshima! Mt. Fuji is a famous icon of Japan, where you can see some of the most stunning views of the country. Tours operate from Tokyo which take you to the hotspots, or you can take a bus to one of the points on the mountain to climb from. If you decide to climb Mt. Fuji, you'll find small shops selling drinks and snacks, and lodgings on the way. ATMs are sparse on the mountain, so make sure to organise Japanese Yen cash before you arrive. In this case, smaller notes will be appreciated. If you're just passing by Mt. Fuji on the Bullet Train to Osaka, make sure you reserve a seat on the right window side for a spectacular view of Mt. Fuji on a clear day!
Osaka is known as the food capital of Japan, where you can try some of the most popular Japanese foods such as Okonomiyaki and Takoyaki. Dōtonbori is the place to go in the evening, which is filled with restaurants, shopping and entertainment. If you do, don't forget to take a picture with the Glico Man Sign! If you're heading to the traditional city of Kyoto, you can experience the best of traditional Japanese culture, including temples such as Kinkakuji and Fushimi Inari Shrine, traditional matcha flavoured snacks of all sorts, and memorable geisha performances. If you're really interested in money, like us, then we recommend heading to the beautiful ByōdōinTemple. The Byōdōin Temple is featured on the back of the ¥10 coin, so you can compare the back of the coin to the real thing! Hiroshima is a treasure-trove of historical buildings and locations but is also more widely known as a city destroyed by an atomic bomb in 1945, and visiting the Hiroshima Peace Memorial Museum and Atomic Bomb Dome is a must. While you're there, make sure you try the Hiroshima-style Okonomiyaki. There is a rivalry between the Hiroshima-style Okonomiyaki and Osaka-style Okonomiyaki. We'll let you judge which is best!
Interesting Fact

While ¥2000 notes exist in Japan, they are quite rare! The ¥2000 notes were issued between 2000 and 2004, and are still legal tender today. While most shop tellers will accept the ¥2000 notes, many vending machines will not accept them. Interesting, the only exception is Okinawa where ¥2000 notes are reasonably common. Many people in Japan consider it lucky to receive one of these elusive ¥2000 notes, and choose keep them rather than spend them.