Scotland
Wexchange's Guide on Travel Destinations and Currencies
Destination:
SCOTLAND
Currency:
GREAT BRITISH POUND / GBP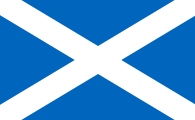 Destination:
SCOTLAND
Currency:
GREAT BRITISH POUND / GBP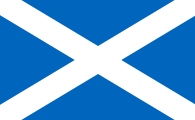 Don't be fooled into thinking that the UK is just England. In fact most of the most amazing scenery in up in Scotland and believe me it is worth going up north for!
The Scottish highlands and islands are among the most beautiful places in the world and are well worth spending some time exploring. 
You can go up to the north of Scotland and drive what is known as the 'Scottish route 66' which takes you all around the northern areas. It's roughly 550 miles of pure beauty.
If hiking and scenery isn't your thing then maybe whisky is? Scotland is of course most famous for its incredible single malts so why not take a whisky tour? Take your time going to some of the most amazing and remote distilleries and trying all the different malts they have to offer. Go up and try my favourite 'Edradour' made in the smallest distillery. They make in a year what major distilleries make in a week!
Spend some time in Edinburgh. The capital city of Scotland is an absolute beauty. Filled with small streets and old houses topped off with the castle overlooking the city its a great place to spend a few days. Visit the castle, explore the underground streets of Mark Kings's Place and climb to the top of Arthur's seat for a panoramic view.
Travel Tip

Of course while in Scotland you have to try what they are infamously known for….food! Deep-fried Mars bar, Haggis as well as other delights await. The shortbread is also fantastic!