SLOVENIA
Wexchange's Guide on Travel Destinations and Currencies
Destination:
SLOVENIA
Currency:
EUROs / EUR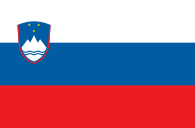 Destination:
SLOVENIA
Currency:
EUROs / EUR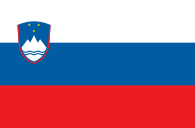 Slovenia has to be the most underrated of the European countries. Often overlooked by backpackers and travellers alike who are going around Europe it is in fact a country that has so much to offer!
The capital city of Ljubljana is a very quaint city but is beautiful. You only have to spend the day walking around this amazing city to realise what people are missing. Walk around the town centre enjoying the beautiful old buildings and watching the people go about their daily lives.
By far the best thing to do in Slovenia is taking the 2 hour bus ride to the amazing lake Bled. Situated not too far from Ljubljana Lake Bled is probably the most well known tourist destination in Slovenia. Take a tour boat or rowing boat out to the centre of the lake where the church sits overlooking the rest of the area. You can't walk around the lake without seeing a beautiful view either over the lake or the surroundings.