Sweden
Wexchange's Guide on Travel Destinations and Currencies
Destination:
SWEDEN
Currency:
SWEDISH KRONE / SEK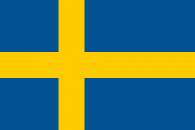 Destination:
SWEDEN
Currency:
SWEDISH KRONE / SEK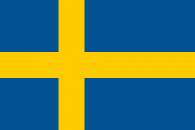 Just across a long bridge (that's right, the distance is so short, there is a bridge connecting them) is the country of Sweden. Known as the home of the Nobel prizes, Sweden is a beautiful country with a lot to offer. 
Stockholm is the capital and largest city in Sweden. It is made up of 14 islands and connected by 50 different bridges. You can spend the days walking around the old cobblestoned streets and visit their many museums, including the ABBA museum. 
Once you've enjoyed the beauty of Stockholm you can make your way down to Gothenburg and enjoy the beauty they have to offer down there. Although a smaller and quieter city, it is still beautiful with a lot to see for a couple of days down there.
Interesting Fact
Did you know 'Stockholm Syndrome' is named due to a bank robbery in Stockholm. The robbers took hostages but by the end of the stand-off the hostages defended the robbers and even testified on their behalf in court!