United Kingdom
Wexchange's Guide on Travel Destinations and Currencies
Destination:
UNITED KINGDOM
Currency:
GREAT BRITISH POUND /GBP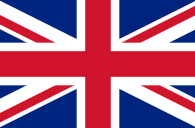 Destination:
UNITED KINGDOM
Currency:
GREAT BRITISH POUND /GBP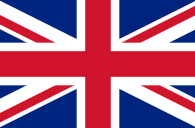 The best country in Europe (according to our British team member, Russell!) the official name of the UK is in fact the United Kingdom of Great Britain and Northern Ireland which means that although they are all called countries the only officially recognised country is the UK so for those trying to reach a certain number of countries I'm afraid it all only counts as one….sorry! However, this means they all use the same currency, the Great British Pound Sterling (GBP).
Don't be fooled by its size, there is a huge amount to do in the UK and London is not the only place to visit. If you're heading outside of England, check out our guides to Northern Ireland, Scotland and Wales!
If you do only have time for London then here are some must dos for you:
See a play on the West End – No trip to London is complete without seeing a play on its famous West End, whether it's one of the more famous ones like: Wicked or The Lion King or a new lesser known one, they are still good.(You can get cheap tickets for matinees and undersold shows online so don't feel you have to pay ridiculous prices)

Go to Covent Garden and watch the street performers while walking around in the evening

Climb to the top of 'Monument' – This is a monument built to commemorate the Great fire of London of 1666 which wiped out 1/3 of the city. You can climb the steps to the top and get a great view of the city. The climb is only GBP 2 and you get a commemorative certificate.

Walk around the famous Hyde Park and see Kensington Palace

Go and see the Tower of London and take a tour. This is a place full of history and interest.

Cruise along the Thames and see the Houses of Parliament and Elizabeth Tower (better known as Big Ben)

Take a look around St Paul's Cathedral, the largest cathedral in the UK and take a walk up to the dome to get great views of the city.

Take a trip on the London eye to get a true 360 view of the city.
Travel Tip

When in London ensure you get yourself an Oyster card. The easiest way to get around is on the Tube and you can only use public transport if you have an Oyster card or a contactless payment card. CASH IS NOT ACCEPTED ON PUBLIC TRANSPORT
If you're a lover of surfing or beaches (in the 2 weeks of summer we have per year) you can make your way down to Cornwall. Along with some lovely beaches Conwall is also famed for its fantastic surfing (get a wetsuit!), friendly people and local pubs and it's UNESCO world heritage listed 'Jurassic Coast' where you can go hunting for fossils. 
On the back up north you can go past Salisbury and to the Salisbury plains where you'll find Stonehenge and see the games stones that no-one really knows how they ended up like that. While near Salisbury pop in to the cathedral and see one of the 4 remaining copies of the Magna Carta. Signed in 1215 it is seen as the first document on democracy in the UK.
Moving up north you can go to the large cities of Liverpool, Manchester and Leeds which all have their own things to do.
If you're interested in english viking history you can go to York and the dungeons. While there you can also go to the second largest and one of the most beautiful cathedrals in the UK and given how many we have, that's a big statement.
Finally, for all you Harry Potter fans, heading up north just before the border with Scotland you can visit Alnwick Castle where Harry Potter was actually filmed! It is also a live-in castle which means there is a lot to see there and the beautiful gardens.